Ok guys I know its a bit late but here it is at last. ZX10R.co.uk was asked to provide some hairy backed hard nuts for TWO magazine to see which of the sports bike owners ruled the roost. I now let one of our riders/members tell the story of the 2 days we had with TWO magazine.
ZX10R.co.uk members are 'Turf Wars' Winners!
The ZX10R is king of the litre sports bikes. Official!!!!!!!!
On August 11th this year, TWO magazine invited riders of ZX10r's to step up the 'Turf Wars' challenge to see which of the four jap 1000cc machines (R1's,Gsx-R1000's,Blades & ZX10R's) and their riders would be crowned KINGS.
Not only did we have a chance to win, but we got ourselves into a monthly motorcycle publication. Twice!
The challenges were hillarious, ranging from running up hills and press-ups in full riding kit to general knowledge questions. Oh, and eating cheesecake while wearing a helmet and gloves!
GRNINJA rounded up members to challenge the GSX-R1000 blokes, as the R1's were knocked out previously by the Blades.
Well after the heroic efforts of GRNINJA and his team we thrashed the Gixxers to go into the final , at 'Bruntingthorpe proving ground' on the 8th October.
We were up agaist the 'Blades' for this one. And as before GRNINJA rounded up willing volenteers to which was such a turn out in suport of 'ZX10R.co.uk ' we out numbered the blades nearly twice their number!
This was a walk in the park for us. With such challenges as wheelies, top-speed runs, drag races and knee-downs.(and running and eating challenges!)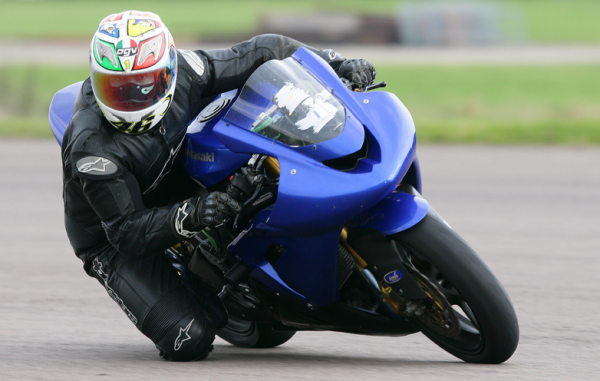 Our riding spoke for itself and we were crowned 'Kings of the Turf Wars'.
We are proud of what our members achived that day, not only for the ZX10R but most importantly for this forum.
written By Jay aka EXJ10R from our forum.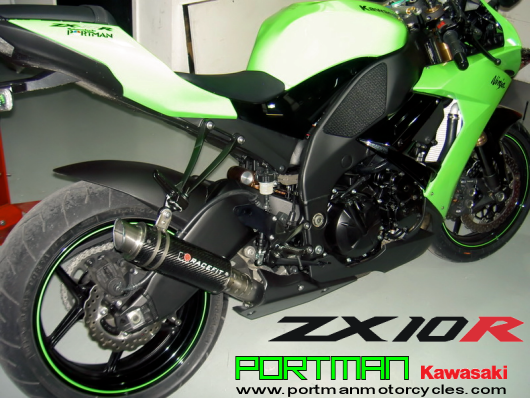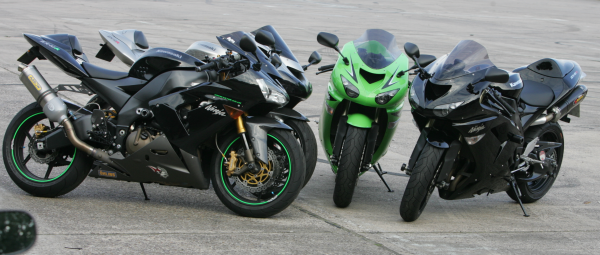 2008 ZX10R Kawasaki Ninja is finally released on their website and I am sure like us you won't be disappointed. There are parts that will need aftermarkets to improve the looks, For examplke the exhaust but all in all an improvement on the last model. Lets hope that it goes as good and Kawasaki has a good race season next year.
So NEC is nearing and the UK release of the 2008 ZX10R ( Kawasaki Ninja ZX-10R ). All of our anticipation will soon be over and the new premier Kawasaki sports bike will be here. We at ZX10R.co.uk will be going to the NEC as we did last year to take photo's, So watch this space. Also for our members we have new trackday dates released for Brands Indy and Donnington GP. Both with focused events, please get your names down as soon as so we can arrange the bookings.
So we did another Trackday with focused events at the Silverstone GP track. Finally we can open the legs of the ZX10R and with the huge hanger straight and the wide bends there was plenty of speed to carry around the track... So much fun was to be had that we are hitting Silverstone again on the 23rd of Aug. Here are a couple of member photos.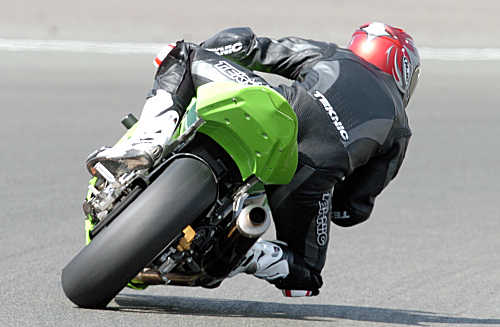 Heres a Photo of some one showing the power of the ZX10R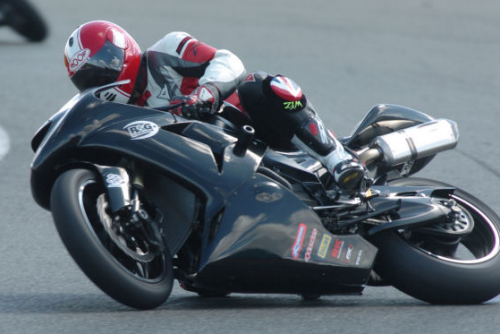 Its been some time since we've had some news to update you, so here goes. We had our first forum trackday
together and all in all it was a great day, there was a 50th birthday celebration and good fun all round.
We did have some unfortunate offs but nothing too major and all involved walked away with bumps and bruises.
Focus Events at Mallory was a well organised event and we were given maximum track time with 7 x 20 minute
sessions per group. We got some good video and still pictures, all will be availble to parties involved
shortly. Heres to the next one at Silverstone.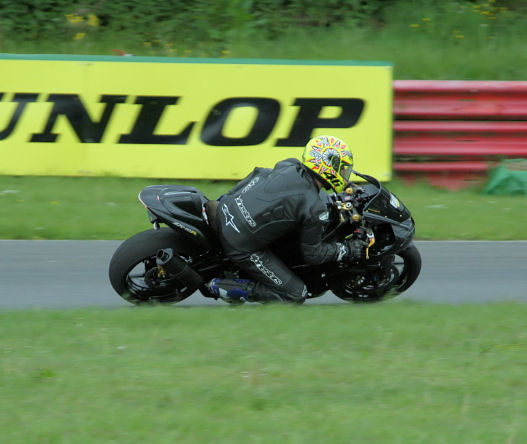 So ZX10R.co.uk was asked to supply a bike for a photo and did we argue no. Here is an image from the set unfotunately we cannot post the fully naked picture here but join up and come and view it in the members area. The full photoshoot will be available in sets and the first will be ready in 2 weeks time. Visit Si Does . com to see them.
So still on the subject of trackdays ours is getting closer and still places available so if you want to come sign up and let us know. There is a thread in the general category or just contact the admin in the forum. It is being run by focused events so is run by a good company. To get the idea of a trackday here is a video donated by a member in the forum. (video is copyrighted and may only be used on club sites and for the owners personal use,if you have any question about use of this contact the admin user) Thanks to Yogi for the video.
| | |
| --- | --- |
| ( this movie is 18 minutes long) | |
We have a trackday organised for the 18th of May 2007 at Mallory all details can be viewed Here. For anyone that is interested feel free to sign up and contact us. Some of you may have been going to the show recently well we have the Speedycom/Racefit demo bike with the Growler Pipe video for you to feast your eyes on.

Whats coming up then....... Ok so the superbike show is this weekend and we will be going to get the latest and greatest and will be taking some photos to put in our gallery, Any guys going we'll be there on Sunday so if you want to hit us up then contact the admin user in the forum.
So ZX10R.co.uk went to the NEC bike show and got a few pics of the new bikes, the 2007 ZX6R and the new ZX10R also for those that way inclined the 2007 YZF R1 and Suzuki GSXR 1000. I for one personally likethe R1t and although it hasn't changed much from last years model its enough to keep the R1 fans coming back for more. The day was a good day and many pictures were taken, they will all be uploaded in the gallery over some point over the weekend (4th Nov).
The Gallery is starting to pick up but many members are still to sign up and post there pictures. For those that need help in registering VISIT THE HELP PAGE HERE
New Chat room has arrived why don't you login and have a chat with your fellow members